INTELLECTUAL PROPERTY LAW
The Law Office of Jerry K. Joseph
" I treat my clients like friends. I still get excited about creative ideas and projects. I always look forward to working on the new "thing" together with my clients."
–Jerry K Joseph, Esq
 Established in 2011 by Attorney Jerry K Joseph, a manufacturing engineer and inventor, along with Attorney Colin P. Cochran, a former fellow for the Akron Law Center for Intellectual Property and Technology Law, The Law Office of Jerry Joseph PLC is a trusted legal firm. Attorney Frederick E. Cooperrider, formerly a Patent Examiner at the USPTO, is also part of our esteemed team.
We proudly serve clients worldwide from our strategically located home office in Washington DC. With our convenient proximity to Boston MA, Fairfax, Great Falls, McLean, Falls Church VA, the DC metro area, and Gaithersburg, MA, we offer comprehensive intellectual property services to inventors, businesses, and entrepreneurs.
At The Law Office of Jerry Joseph, we specialize in intellectual property cases and provide expert legal representation. Our extensive knowledge and experience across all areas of intellectual property and the USPTO enable us to effectively safeguard our clients' ideas and businesses.
Join our team and trust us to protect your intellectual property rights. Contact The Law Office of Jerry Joseph PLC today.
Protecting ideas and helping people
At The Law Office of Jerry Joseph, we understand the importance of meticulous attention to detail throughout every stage of your project. Our clients can rest assured that their endeavors are handled with utmost care, following strict guidelines and scrutiny. With our extensive experience and expertise, we will analyze your unique situation and strive to achieve the best possible outcome.
When it comes to intellectual property matters, we excel at stepping in where others may have fallen short. Have you invested in services without seeing results? Have you felt pressured by companies using aggressive sales tactics? We are here to make a difference. Our team is dedicated to delivering tangible results and exceeding your expectations.
One of our key advantages is our ability to expedite the application process. Unlike many other firms, we pride ourselves on our efficiency. By utilizing cutting-edge technology, including state-of-the-art VPN and artificial intelligence, we process client requests promptly and effectively. Our streamlined approach sets a new standard in speed and efficiency, ensuring that your needs are met in a timely manner.
Trust The Law Office of Jerry Joseph to provide you with the expert legal guidance and support you need for your project. Contact us today to experience the difference firsthand.
While some ideas are purely for leisure, the majority have commercial value and are intended for sale. Bringing a new concept to the market entails more than meets the eye. It's crucial to recognize the potential risks posed by copycats and infringement. In today's business landscape, a robust and comprehensive intellectual property strategy is paramount.
With our deep understanding of these challenges, The Law Office of Jerry Joseph is here to be your trusted partner. Led by Attorney Jerry Joseph, who brings his experience as a co-founder and CEO of medical device start-up Pancreum, as well as his involvement in numerous other ventures, we have firsthand knowledge of the intricacies of commercializing ideas.

Our team is committed to unlocking the full potential of your concepts while ensuring they are safeguarded against unauthorized use. We believe that a well-crafted intellectual property strategy is the cornerstone of success in the business world. With our expertise and dedication, we will work closely with you to develop a comprehensive approach that aligns with your specific goals.
When it comes to protecting your ideas and paving the way for commercial activity, trust The Law Office of Jerry Joseph to be your guiding force. Contact us today and let's embark on a journey of innovation together.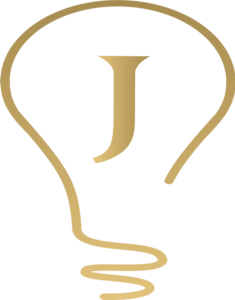 Russell Tomoum
Peace of mind, professionalism and assurance for best results. I have had a very satisfying experience with Jerry. Other than being attentive to the many detailed questions related to my trademark request, he has gone above and beyond to provide assurance and due diligence of my complicated situation. He could have charged me for the additional complexity nature of my case but he did not. Thank you, Jerry!
Fisayo
Jerry has been wonderful throughout the duration of the patent process. He is very easy to talk to and thorough. But most importantly, he is honest about setting you up for the most success with your patent . Not only are his rates very reasonable, but the delivery of the work is timely and exceeded my expectation. If you are looking for a patent attorney, look no further!!!!
David Holmes
Amazing attorney who really understands what inventors and entrepreneurs go through. With his background in manufacturing, he is knowledgeable and the perfect resource for anybody looking to patent their invention or defend themselves against claims of patent infringement. I would highly recommend him to any person dealing with IP concerns..
Inventors, entrepreneurs, and creatives face unique problems. Most people never think about the headaches and frustrations in Intellectual Property law; those frustrations can be overwhelming. Many people give up before they ever start. I started this firm to fix that.
We use a flat-fee billing policy so that clients feel confident knowing that they will not be surprised by unexpected expenses. I demand that each client be provided with a level of care as if it were my patent application. I will even turn inventors away from filing patent applications if their ideas are not ready to be filed.
My firm and I dedicate ourselves to providing real-world, honest advice to help inventors. Our goal is to protect and prototype their ideas in the most cost-effective way possible.
Why do I need a lawyer for
EXPERIENCED. INTEGRITY. RESULTS.
What Makes Our Firm Different
The Intellectual Property Attorney you hire to represent you and your business is one of the most important decisions you will ever make.
These are the values that guide this firm:
Client-Centered: 

Not every situation is the same; not all clients are alike. We take the time to listen, understand and make a plan based on your individual needs. 

End To End Support Services:

 We can connect our clients with anything from engineering and manufacturing advice to market testing and distribution, service far beyond a traditional intellectual property law firm.

Friendly, approachable attorneys: 

The days of the stuffy lawyer talking down to you and charging you by the hour are long gone. Let's talk more like old friends. We are inventors and entrepreneurs just like you.

We don't make you pay a fortune: 

Flat Rate billing is a feature of this law firm. Our philosophy is to make intellectual property services affordable and effective. It should not cost you 

$15k-$20k

 to get started with your idea. You can start today for a deposit of 

$275

.
From the principal attorney
Having a lawyer is often the difference between success and failure. A good intellectual property lawyer is priceless. Without one, you're basically out in the cold on your own. I have seen so much go wrong for clients' businesses and even personal finances apart from the company.
– Jerry K Joseph Esq. Founding Attorney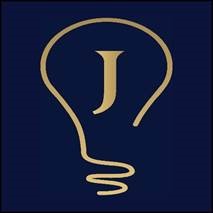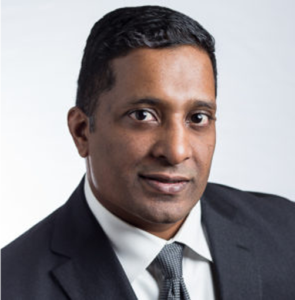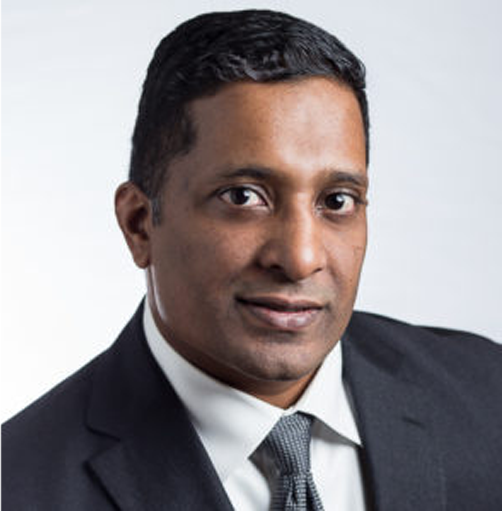 CONFIDENTIAL BUSINESS ADVICE